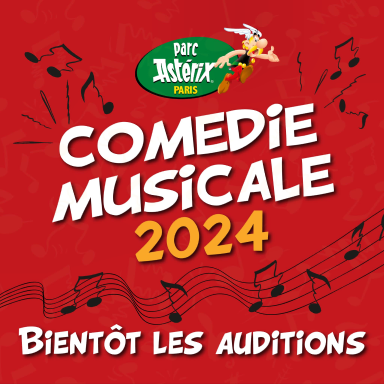 Forthcoming in 2024 !

Julien and Ludovic-Alexandre are very happy to be the writers of the book and songs for the first original musical at Parc Astérix. Julien will also be the director of the show.
The show, produced by Parc Asterix with Hervé Bruneau as project manager, will be performed at the Park from April 2024.
The auditions for the show will take place in June 2023.
Come back soon for more info about the show !