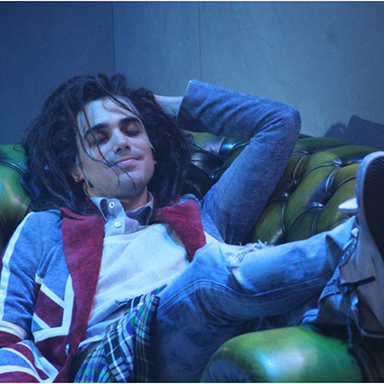 Julien will soon perform in the reprise of Sweeney Todd as Tobias Ragg.
Sweeney Todd: The Demon Barber of Fleet Street, Stephen Sondheim and Hugh Wheeler's musical thriller, based upon Christopher Bond's play, is going to be presented at Opera de Toulon on November 11th and 13th.
This version, performed in its original language, directed by Olivier Benezech, musically directed by Daniel Glet, and choreographed by Johan Nus, returns after successful runs at Hardelot and Reims in 2014 and 2015.
For these performances, the cast is : Jérôme Pradon (Sweeney Todd), Alyssa Landry (Miss Lovett), Ashley Stillburn (Anthony Hope), Sarah Manesse (Johanna), Maxime de Toledo (Judge Turpin), Julien Salvia (Tobias Ragg), Thomas Morris (Pirelli/Fogg), Sarah Tullamore (Beggar Woman) and Sinan Bertrand (The Beadle), as well as the orchestra and choir of the Opera de Toulon.
For more information, click here.