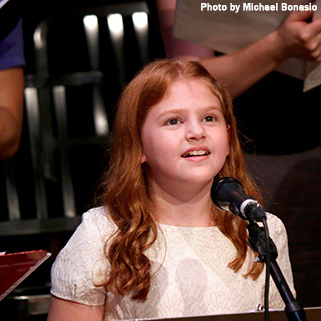 Discover the videos of the presentation of Matches the Musical in New York!
MATCHES the musical (nominated to Les Molières Awards in France in 2016) was presented at The Cell Theatre in NYC on September 19th at 7.30 PM, as part of New York Theatre Barn's New Works Series.
The presentation was directed by Michael Bello and Patrick Sulken was its musical director. The presentation was performed by Lindsay Bayer (Anca & Ensemble), Danny Caraballo (Aleksey & Ensemble), Michael Enright (Collins/Fragotov), Gabe Gibbs (Sasha), Mary Mossberg (The Queen), Emily Olcott (Mrs Pottinger & Ensemble), Prescott Seymour (Miroslav & Ensemble), Raleigh Shuck (Emma) and Tina Stafford (Madame Olga)
You will find several video excerpts of this presentation in the VIDEO section of the website, and the complete playlist of the presentation here. We would like to thank Joe Barros, Sam Strum and Katie Kearns for the realization of these videos.
And if you happen to be in Paris, the show is presently performed at Théâtre du Gymnase for its third season, before a tour in France (tickets here).