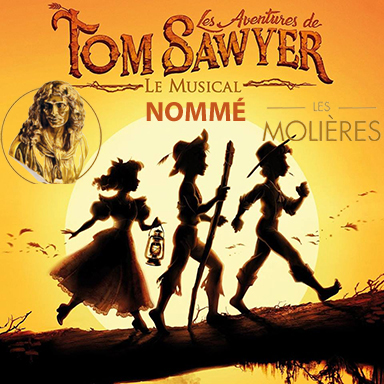 Our musical is nominated to the prestigious Molières Awards!
After its second season at Théâtre Mogador, our show The Adventures of Tom Sawyer, based on Mark Twain's novel, music by Julien Salvia, book and lyrics by Ludovic-Alexandre Vidal, directed by David Rozen, is nominated in the "Best Family Show" category to Les Molières Awards.
We want to thank all the voters for this nomination as well as everyone involved in the show. And huge congrats to every show / artist nominated to this 2019 Edition !
The Molières Awards ceremony will take place at Folies Bergères on Monday May 13th, the show host will be Alex Vizorek and the ceremony will be broadcast on TV on France 2.
The full list of nominations can be seen here.
And now it's time to cross all our fingers on the Mississippi River Banks and (re-)discover the trailer of the show :