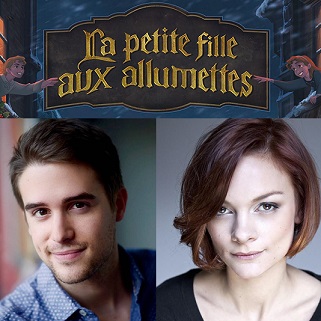 Marie Glorieux and Maxime Guerville join the French cast of Matches the musical.
Matches is going to start its third season in Paris in October, at Théâtre du Gymnase, before a second French tour.
Marie Glorieux (Cats, Rapunzel, Beauty and the Beast, Legally Blonde, Kid Manoir II,…) will be Mrs Pottinger / Anca / Ugly / Carlotta (in alternance with Lucie Riedinger). On his side, Maxime Guerville (Discover, Hairspray,…), who recently graduated from prestigious Cours Florent, will be Sasha (in alternance with Alexandre Faitrouni).
Tickets : FnacSpectacles